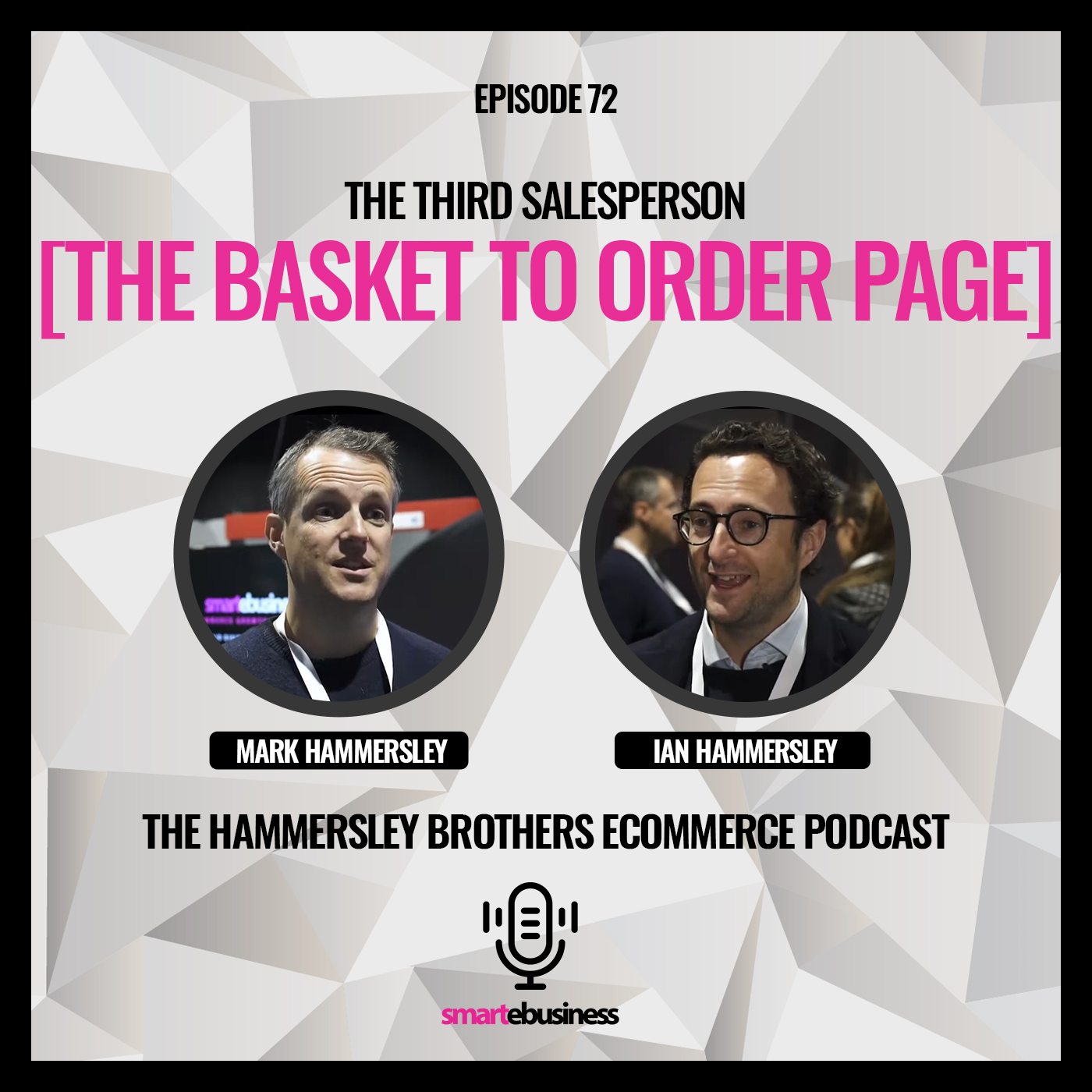 In this week's Podcast Mark and Ian talk about the '3rd Salesperson'. They cover how to make sure the buyer completes the purchase via the basket and the checkout page.
This is part 4 of 6 episodes from the 'The 5 Salesperson Concept'.
Part II: The First Salesperson [The Landing Page] 
Part III: The Second Salesperson [The Add To Basket Page]
P.S. Whenever you're ready... here are 4 ways Ian and I can help you grow your ecommerce business:
1. Grab a copy of our book
It's the roadmap to recruiting new customers, driving repeat business, and scaling your ecommerce business. — UK - Click Here | Rest of World - Click Here
2. Join the Ultimate Guide To Ecommerce group and connect with ecommerce owners who are scaling too
It's our new Facebook community where smart ecommerce owners learn to get more income, impact, and independence. — Click Here
3. Join our CLIENTS Program and get growing.
If you're looking to accelerate: we are working with a few ecommerce owners to help them add an extra 20k to their revenue — without adding any more complexity. If you'd like to get some growth this month, book a call with us. - Click Here
4. Work with me and my team privately
If you'd like to work directly with me and my team to take you from 7 to 8 figures... just book a call with us and with the word "Private"... tell me a little about your business and what you'd like to work on together, and we'll get you all the details. - Book here